Why Kevin Hart is a King of Comedy

Kevin Hart has to be of the biggest names in comedy. Some people may find that ironic considering Hart stands at only 5'2, but make no mistake Kevin Hart has made a fortune from acknowledging his own "shortcomings".
Kevin Hart was born and raised in Philadelphia and began his career in doing stand up in amateur clubs. He landed various roles thereafter including Paper Soldier, Scary Movie 3, and Soul Plane just to name a few. But Hart's career really took off with the release of his stand up I'm a Grown Little Man in 2008. In 2011 his comedy tour Laugh At My Pain not only made him the #1 comedian on Ticketmaster but he sold out the Nokia theatre two nights in a row, breaking Eddie's Murphy record. In September, he released the film version of Laugh at My Pain and grossed almost $8 million in the box office. And he only showed in 300 theaters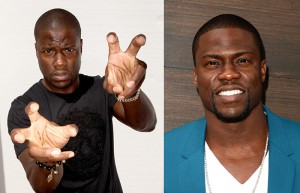 Now let's fast forward to present day 2014. Kevin Hart has featured in Think Like a Man which grossed over $90 million, Grudge Match, Ride Along, 2 more comedy albums; oh yeah, did I mention his TV show? Kevin has also managed to create his own "reality" show Real Husbands of Hollywood on BET. And it's even playing on the comedy channel in Australia!
With at least 3 movies Hart's  currently working on, he has seemed to lock his success down by constantly putting out and participating in great content that exposes his talent and his skills. Whether it's on the big screen or the television, expect to see him around. He may be little, but sometimes it's all about the Hart.