Emmanuel & Phillip Hudson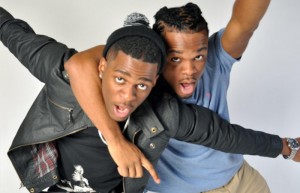 You may know these two brothers from their youtube sensation video "Ratchet Girl Anthem", but these brothers are showing that their talent and abilities stem much farther than youtube. Emmanuel and Phillip Hudson are 2 in a family of 10. They are southern boys, born in Mississippi and later moving to atlanta. They were also known for their ecstatic personalities, whether it was jokes, raps, or dances.
Their hit video in 2012 landed them a record deal and album with Archive Entertainment, performances all over the country, and a spot on the Streets 94.5. With over 200 million hits on their youtube channel and over 70,000 album downloads, these brothers are proving where a good laugh can take you.